Welcome
---
Marie and Antoine welcome you to their exceptional villas and apartments for travellers from around the world, throughout the year. All through France, they have developed a repertoire of locations, always with the same aim in mind: to offer you an unforgettable experience.
Far from an impersonal letting agency, Marie and Antoine are owners of all the locations in the repertoire. They have considered and converted each home to the highest standards to meet the wishes and needs of their future renters and so that each guest can feel at home.
Our Services
---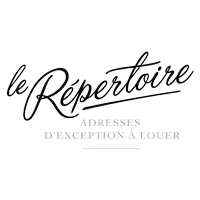 Best price guaranteed
We 100% own our properties, no intermediaries so we can give you the best rate possible
A dedicated team
Concierge service & maintenance of the pool, garden, daily comfort cleaning and waste collection.
Expertise
100% satisfaction rate
Exceptionally designed villas
Tailored welcome and quality amenities: shower products by


and 10

capsules.
Read more
High end bedding & linen
King size bed, shower and pool towels included.
A la carte services
Chef on demand, additional cleaning, ironing, babysitting, wine tasting in your villa, bike rentals…
Unlimited options to make you experience the best holidays!
Read more
What our travellers say
---
"Tout était parfait. Superbe maison, chaque pièce décorée avec goût. Belle terrasse ombragée où nous avons pu prendre tous nos repas. La piscine est chauffée, ce qui aide à en profiter pleinement. L'endroit est très calme, ce que nous ..."
Luc - septembre 2019
"Magnifique maison haut de gamme très fonctionnelle avec toutes les fonctionnalités nécessaires. Piscine très agréable, localisation proche des commerces en voiture tout en étant au calme avec aucun vis à vis."
Jean-Jacques - août 2019
"Nous avons passé un excellent séjour. La maison est très joliment décorée, très propre, et très fonctionnelle. Il y a pleins de rangements, ce qui est tres agreable avec des enfants. Nous avons beaucoup aimé recevoir un petit kit de nettoyage ..."
Mareva - mai 2019
"Wow. A stunning property overlooking a fabulous landscape with floor to ceiling windows that fully open over the cliff edge, giving an amazing feeling of space. The outside decking and pool area with funky furniture, gave both sun and shade with ..."
Amanda - july 2019